Get 10% Discount on Orders! Limited Offer Call Now
We specialize

in creating enchanting and elevated home landscapes with exquisite craftsmanship
We work closely with you to understand your unique preferences, ensuring that every aspect of your outdoor space reflects your individual style needs.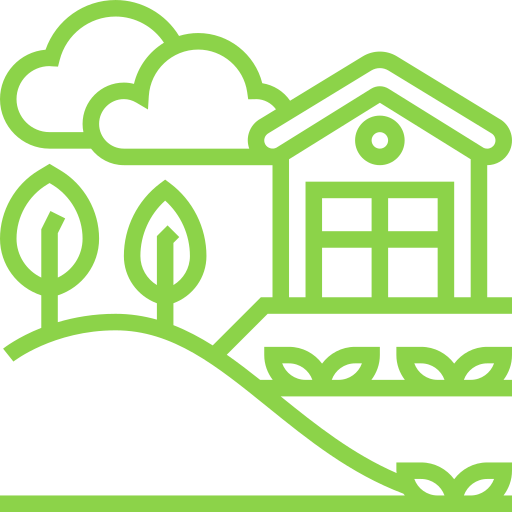 Landscape Design
Our passion lies in crafting captivating landscapes.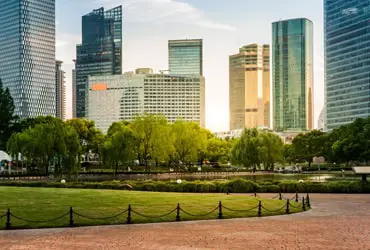 Landscape Maintenance
Keep your landscape beautiful with our maintenance services.
LANDSCAPING WITH A VISIONARY APPROACH
A passion for the creation of exquisite outdoor living spaces!
Our company specializes in Hardscape, with a focus on delivering high-quality work with great attention to detail. We take pride in helping homeowners increase the value of their property while creating a luxurious living experience.
The quote "Bloom where you are planted" has been attributed to multiple authors, leaving the true source of wisdom unknown. However, it perfectly describes Marvin Ingraham's journey to success. Marvin is a true relationship builder and a seeker of new opportunities, and he knows firsthand what it takes to achieve your dreams while helping others. As a native of Flint, Michigan, Marvin inherited traits from both his parents, including their wisdom and strong work ethic. He has always been passionate about working outdoors and growing spiritually and mentally. Even as a child, he stood out from his peers by appreciating nature beyond just sports and typical recreational activities.
Enhance your space with stunning landscapes
We believe that creating a successful landscape design involves more than just incorporating plants and hardscape elements. It is a comprehensive composition that balances aesthetics,
functionality, and sustainability.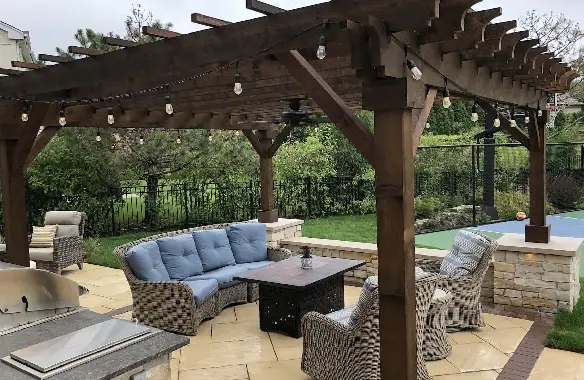 Paver Patios & Pergolas
Our team is dedicated to designing and constructing exceptional paver patios and pergolas that elevate the appearance and usefulness of your outdoor area. Our skilled artisans use premium materials and precise techniques to produce breathtaking outcomes that surpass your desires.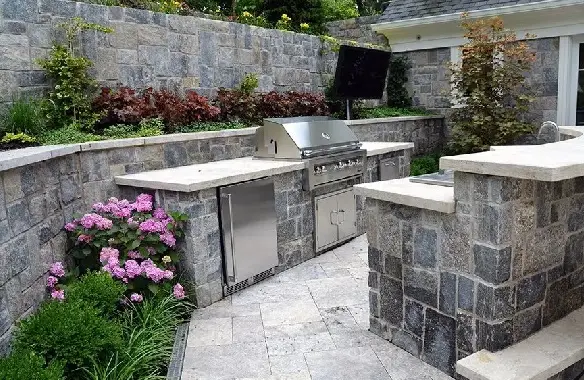 Outdoor Kitchens
At our company, we have a passion for crafting beautiful outdoor kitchen landscapes that combine practicality, elegance, and the wonders of nature. Our skilled designers and artisans collaborate closely with you to build an outdoor kitchen area that perfectly aligns with your requirements and elevates your outdoor living experience.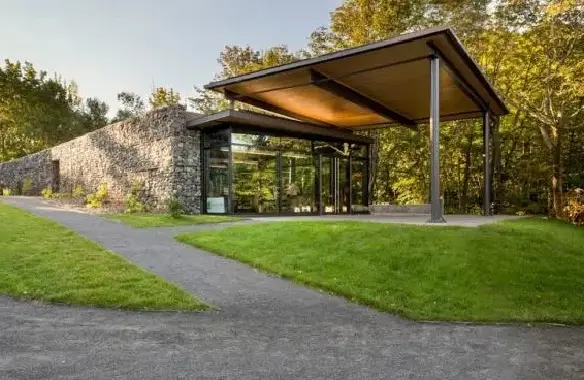 Pavilion
We provide a diverse selection of top-notch materials for your pavilion's construction, such as wood, vinyl, or composite materials. Our experts will assist you in choosing the most suitable materials according to your desired appearance, durability, and maintenance requirements.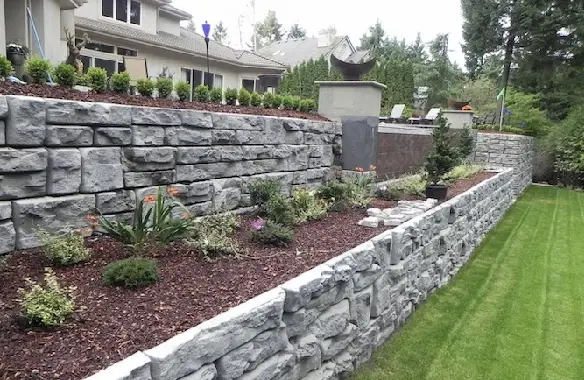 Retaining Walls
Our focus is on crafting retaining walls that are both functional and visually pleasing, enhancing the beauty and practicality of your landscape. We have a team of expert designers and skilled craftsmen who collaborate with you to create retaining walls that offer stability, delineate areas, and add a touch of sophistication to your outdoor setting.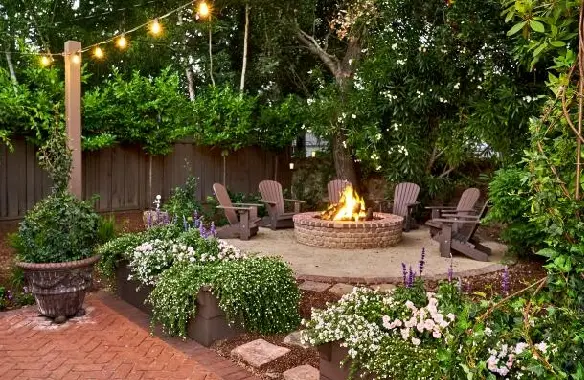 Fire Pits
Our expertise lies in crafting stunning fire pit landscapes that offer both warmth and ambiance, serving as a perfect focal point for outdoor gatherings. Our team of experienced designers and craftsmen will work alongside you to create a fire pit that perfectly suits your landscape, enriches your outdoor living experience, and leaves behind unforgettable memories.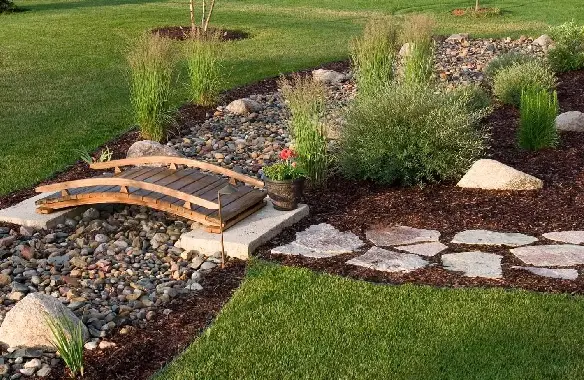 Landscape Drainage Solutions
Our expertise lies in delivering efficient landscape drainage solutions that guarantee proper water management on your property. Our team of specialists comprehends the significance of a meticulously designed drainage system to prevent water buildup, soil erosion, and potential harm to your landscape and infrastructure.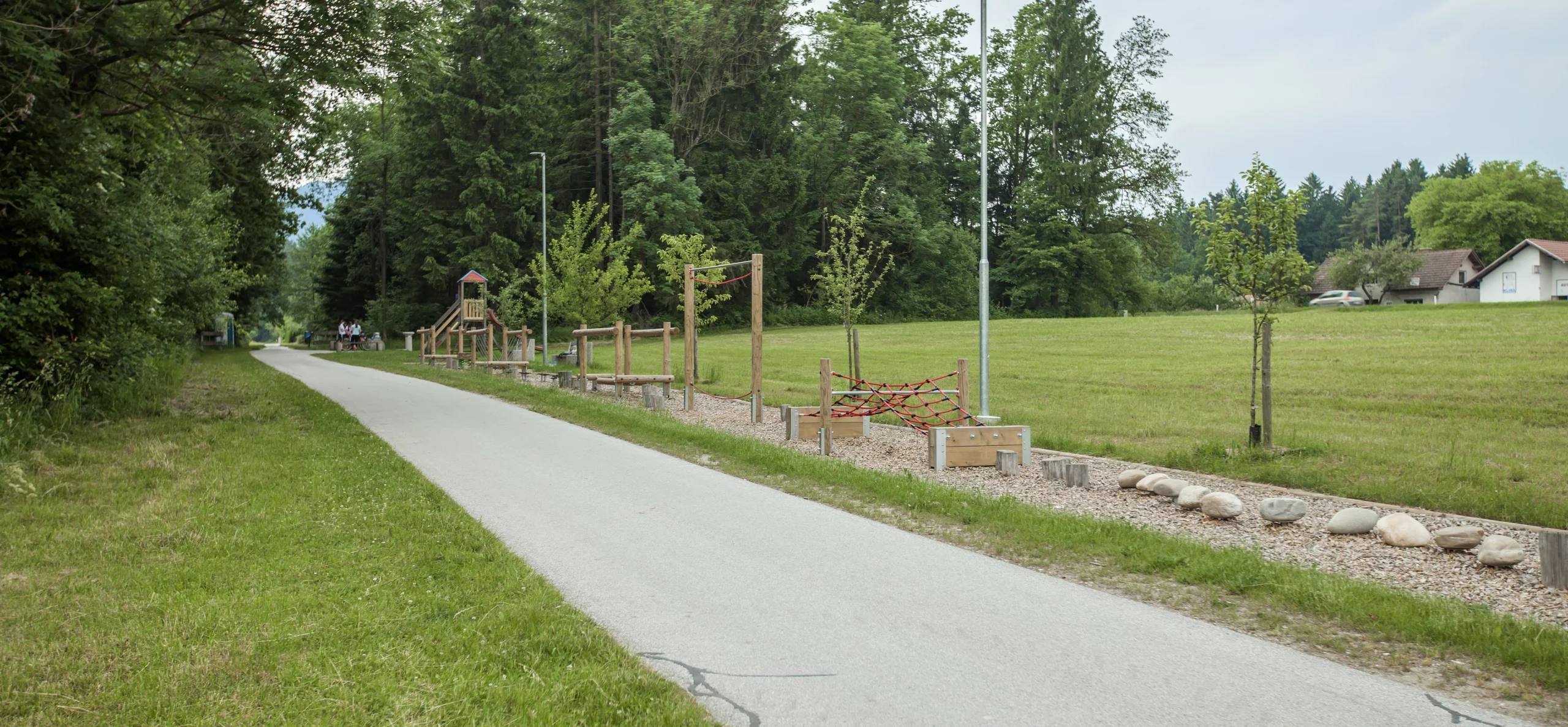 Landscape Design and Build
Transform your outdoor space into a captivating oasis with our Landscape Design and Build service in Atlanta. Our team of expert designers and skilled artisans collaborates closely with you to craft breathtaking landscapes that blend functionality with natural beauty. Whether you dream of lush gardens, stunning hardscapes, or outdoor kitchens, we bring your vision to life. Elevate your outdoor living experience and create lasting memories with our exceptional landscaping solutions. Atlanta's natural wonder, now in your backyard.
Transform your outdoor space with our professional landscape design service
Our team comprising experienced designers and horticulturists will collaborate closely with you to craft a personalized landscape design that mirrors your vision, amplifies the innate beauty of your property, and caters to your lifestyle requirements.
| Service | Price | Duration | Category |
| --- | --- | --- | --- |
| Custom Paver Patios & Pergolas Design | 440.00 | 2:0 | Paver Patios & Pergolas |
| Paver Patios & Pergolas Installation | 660.00 | 2:45 | Paver Patios & Pergolas |
| Outdoor Kitchens | 320.00 | 2:30 | Outdoor Kitchens |
| Custom Pavilion Design | 280.00 | 1:30 | Pavilion |
| Retaining Walls Design | 550.00 | 3:15 | Retaining Walls |
| Retaining Walls Installation | 450.00 | 3:0 | Retaining Walls |
| Fire Pits | 220.00 | 2:45 | Fire Pits |
| Landscape Drainage Solutions | 720.00 | 1:45 | Landscape Drainage Solutions |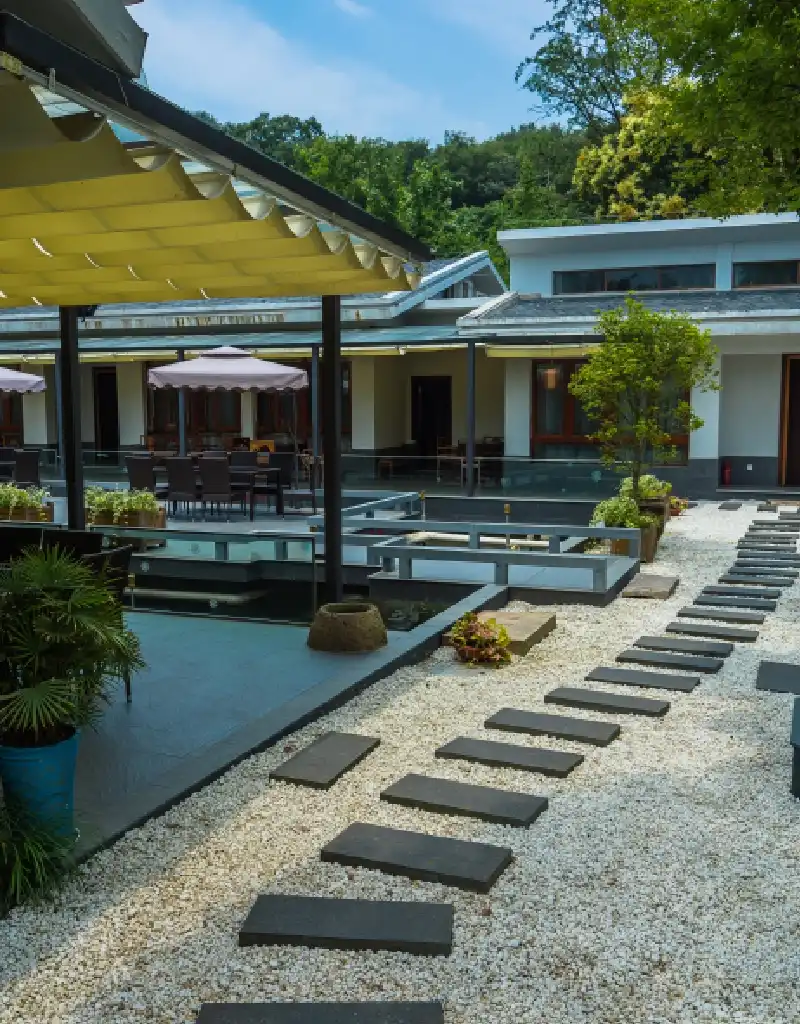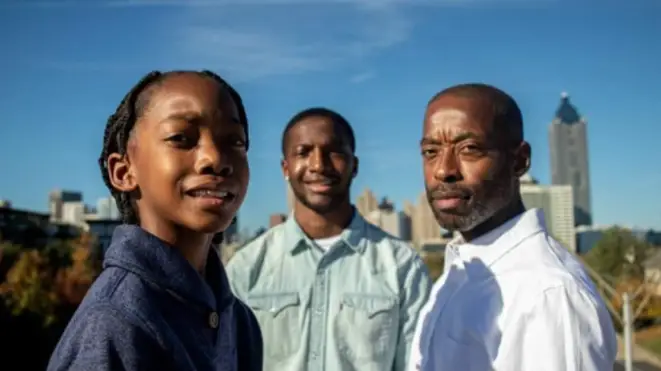 Book now to bring the beauty of your dream landscape design to life
Our team of experts is available to assist you throughout the entire process, starting from the initial consultation to the final installation.

Let's create your perfect Landscape Design Together
To get in touch with us, you can give us a call at +1 (877) 256-7665 during our business hours, with any inquiries or to schedule an appointment.
Exclusive Limited-Time Offer: Unlock a 10% Discount on Your Booking! Contact Us Now!
New Request
Save Big On Your Landscaping Solutions
Request Your Free Quote Today by filling out the form below.
Address:
400 Galleria Parkway Suite 1500, Atlanta, Georgia 30339
Business Hours:
Mon – Sat: 8:00 AM – 5:00 PM
Sun: 9:00 AM – 3:00 PM